News
Advanced BioNutrition Corp. Announces Leadership Appointments
Columbia, MD - June 19, 2018 (Business Wire) -- Advanced BioNutrition (ABN) Corp., has announced today the appointment of Mr. Frank DeGennaro as President and Chief Executive Officer (CEO) of the Corporation. He succeeds Mr. William Kirk, who remains Chairman of the Board of Directors. Also joining the ABN leadership team is Dr. Tom Fort, as Director of Business Development.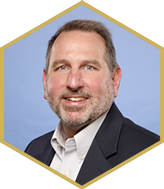 Mr. Frank DeGennaro joined ABN in 2017 as Chief Operating Officer (COO) of ABN. He brings over 30 years of experience in the agriculture and food industries across a variety of leadership roles with the DuPont Company and Perdue Agri-Business. "We are thrilled to have Mr. DeGennaro as our new CEO," said Mr. William Kirk, Chairman of the Board. "Frank's track record of building and energizing teams, and creating value make him a great addition."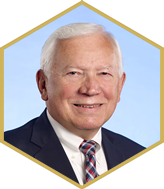 Dr. Tom Fort joins the ABN team, with 38 years of experience in multiple global technology and business leadership roles with DuPont . Most recently, Tom led a world-wide team of over 150 professionals who successfully developed and commercialized an industry leading pipeline of crop protection products. "I am very excited about the opportunities in front of us," said DeGennaro. "Tom's tremendous experience and a very successful track record of new product commercialization will help customers create significant value with our ABN technologies."
As part of the company's strategy to focus on human health and nutrition, agriculture and other industrial markets, ABN recently sold its business and assets in the animal health and nutrition field.
ABN is now pioneering new verticals by expanding their core technologies available from over 40 patents. ABN's research team of biologists, chemists, food scientists, agronomists, and engineers, specializes in innovation related to stabilization and delivery of a broad range of ingredients including probiotics, yeast, vaccines, enzymes, peptides, bacteriophage, vitamins, ag biologicals, and seed inoculants.
The ABN team works collaboratively alongside customers to adapt the company's proprietary technologies to resolve specific product issues and formulation challenges to better stabilize, protect, and deliver sensitive bioactives. ABN's innovations enables its customers and partners to enhance their products in a way that improves performance and value.
About ABN
Advanced BioNutrition Corp. (www.ABN-corp.com) is a world class technology provider focused on offering environmentally sustainable and science-based stabilization and delivery solutions to a variety of industries including human nutrition and health, agriculture and food safety.
"I appreciate the confidence placed in me by Bill and the Board of ABN," said DeGennaro. "This company is poised for the next stage of growth and I am looking forward to working with the extraordinary team at ABN to make it happen. "I'm excited to bring my experience in the ag and food markets to help customers apply ABN's innovative technologies to differentiate their offerings," added DeGennaro.
###;